MAKER FAIRE ROME 2021
HAVE YOU ALREADY MARKED THE DATES
ON THE AGENDA?
Maker Faire Rome - The European Edition, Europe's largest innovation event, is back!
---
An amazing weekend of technology, science, creativity, and entertainment awaits you from October 8 to 10.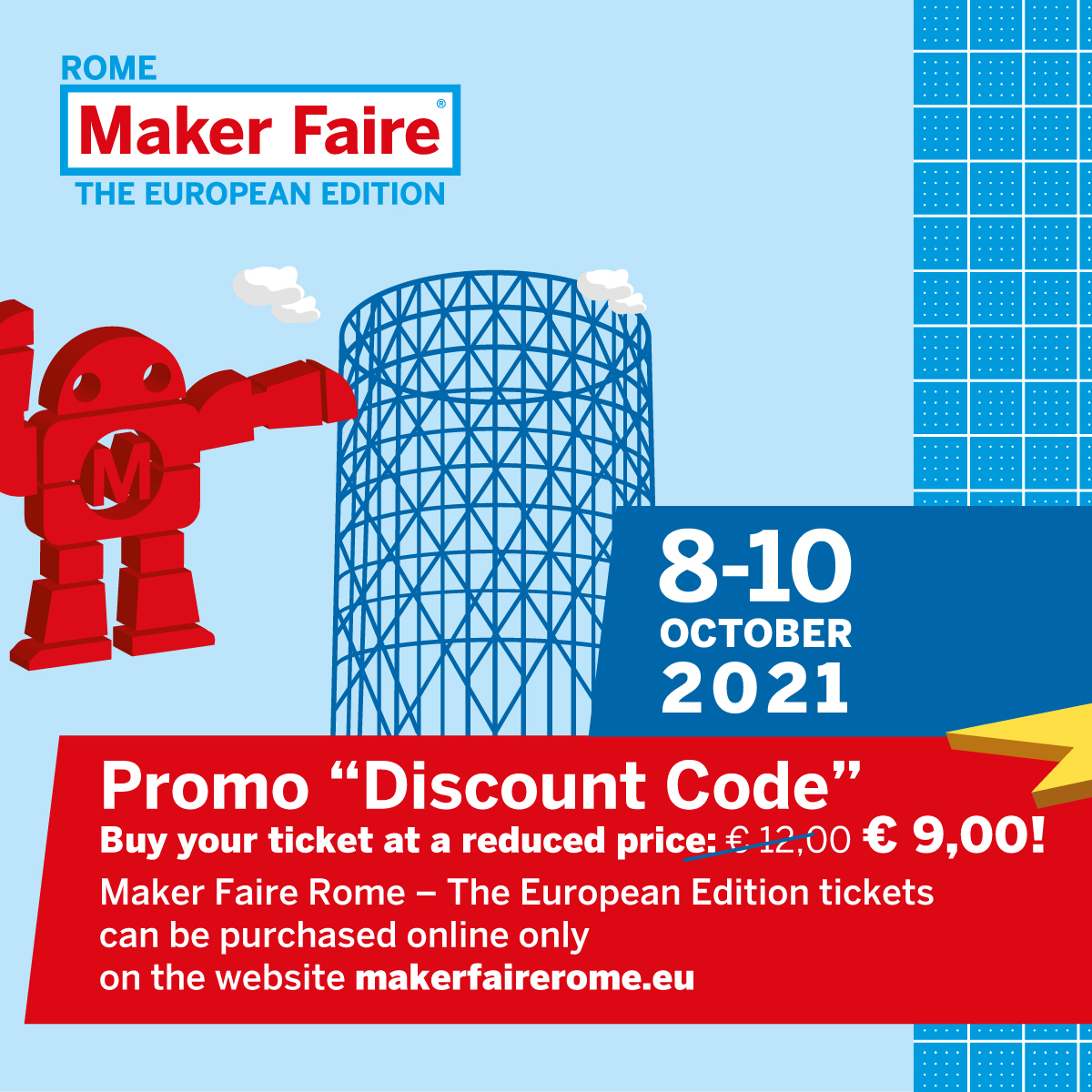 #MFR2021 is back in – person again in a huge, iconic, new location – the Gazometro Ostiense area - to take you to journey into the most innovative present and into the future that lies ahead. Over the three days, you will be able to discover projects from Italian and international makers with the chance to interact and engage discussions with them, in full compliance with the anti – Covid19 provisions.
The schedule is constantly updated: follow Maker Faire Rome to stay up to date and plan your visit.
Get a glimpse of the future with us: discover the six thematic areas organized into 11 exhibition spaces:
Research
Fabrication
Arts
Life
Health
Education
TEKO invites you to visit Maker Faire Rome - The European Edition
and explore the future together at a very special rate: buy your ticket online with a special discount.
Maker Faire Rome single ticket: € 9,00 instead of € 12.00
TO PURCHASE YOUR TICKET
But there's more: Maker Faire Rome – The European Edition is onsite but also online! A completely renewed and interactive platform is about to be launched: don't you have the chance to get to our venue? Get ready to live the Maker Faire Rome digital experience by using your laptop or your devices: It's free!
Remember: Maker Faire Rome tickets can be purchased online only.